Sharon is a warm, empathic Clinical Psychologist who has experience working with all age groups and a wide range of presentations.  She practices evidence-based and effective therapy in a professional, yet supportive manner, maintaining her expertise through continuing professional development.  Sharon uses her genuine interest and natural curiosity of the client's difficulties to draw out the 'essence' of the person.  Thus, Sharon forms a strong understanding of her clients and aims to provide individual, tailored therapy which aligns with the client's psychological needs.
Sharon has a special interest in working with adults and young people who have experienced sexual assault and/or complex trauma, and with children who have been abused physically, emotionally, and/or sexually.  She also has a special interest in working with separated families and understands the complexities of family breakdown for parents and their children.
Sharon provides individual therapy for adults, young people, and children.  She also prepares Family Reports for separating couples who need support to decide what arrangements are in their childrens' best interests.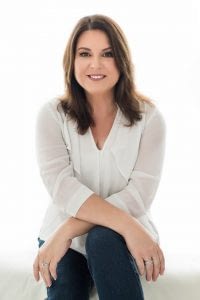 Clinical Psychologist
Dr. of Psychology (Clinical)
Bachelor of Soc. Sciences (with Hons.)
Grad. Dip. of Family Dispute Resolution Practice 
AHPRA (Reg. No. PSY0001888756)
Australian Psychological Society
Australia Clinical Psychologist Association
Australia Dispute Resolution Australia
Preferred Therapeutic Approach
Sharon's therapeutic approach is integrative; the inter-weaving of various, best-practice psychology techniques and strategies to readily establish a therapeutic alliance with her clients, along with creating a safe, neutral and trusted healing environment.  She uses a combination of  psychological therapies, in collaboration with the client, including Narrative Therapy, Solution-focused Therapy, CBT, mindfulness, Schema Therapy, and psychodynamic principles. 
Bridgette Stevenson is a registered Psychologist who has extensive experience working with a range of mental health issues across the lifespan, though particularly eating disorders. She practices evidence based and appropriate psychological interventions and considers the unique circumstances of each client.
Bridgette has experience working within both the public and private sector including inpatient and community treatment services. She has a commitment to ongoing learning and development, completing further training in Family Based Therapy for eating disorders (FBT), Enhanced Cognitive Behavioural Therapy for eating disorders (CBT-E), Schema Therapy for eating disorders, Cognitive Behaviour Therapy (CBT), Acceptance and Commitment Therapy (ACT), Dialectical Behavioural Therapy (DBT), and Mindfulness Based Cognitive Therapy.
Bridgette has a special interest in working with adults and young people with eating disorders and body image concerns. She is passionate about providing a high quality of care and therefore has extensive training within this domain. Bridgette is currently working across the coast within community and inpatient eating disorder treatment facilities. 
Bridgette completed her qualifications at Flinders University, Adelaide, South Australia, before relocating to her home town of Mildura, Victoria, to continue her career.  Bridgette is excited to have followed a lifelong dream of living and working on the Sunshine Coast and to have the opportunity to provide eating disorder specific treatment to those within the Noosa and surrounding areas.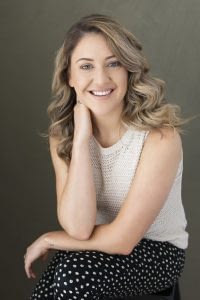 Bachelor of Psychology (with Hons.)
General Registration – AHPRA
Robyn is a registered Occupational Therapist with over 20 years of experience practising in both the public and private sectors, supporting children and families in community setting in Australia and abroad. She has worked extensively with children who have learning, coordination, social and emotional regulation, self-care, developmental, and behaviour difficulties. This includes children without a formal diagnosis. Robyn has a special interest and broad experience in neurodevelopmental conditions such as Autism Spectrum Disorder, Attention Deficit Hyperactivity Disorder and Developmental Coordination Disorder. Robyn is a caring therapist who takes an "in-depth" approach to assessment and intervention. As part of the therapeutic process, she enjoys working with parents and caregivers to build awareness of their child's strengths, providing appropriate information, and play-based activities to enhance their skills
Occupational Therapist
Bach. of Occupational Therapy
General Registration – AHPRA
Member – Occupational Therapy Aust.
Robyn believes that all children can reach their potential and live fulfilling lives.
Having raised three children of her own, she also brings practical parenting skills and experience to her work with families. In her practise, Robyn prioritises the development of self-regulation and social skills as these are integral to daily life and emotional wellbeing. She applies her sensory processing knowledge and uses cognitive behaviour interventions such as "Zones of Regulation Program" as well as a "Social Thinking" curriculum, to help children participate optimally in all areas of their life. Her favourite quote is:
"Children will, when they can!" by Dr. Ross Green.
Robyn prides herself in being a fun, caring therapist, applying a strengths-based approach to her interventions, bringing light to the child and family's functional strengths, to build a sense of confidence and resilience. In addition to providing assessments and therapy in the clinic, Robyn offers in-home therapy and school visits.
Simone works with relationships – particularly the messy, sticky ones, where you might feel at your wits' end and everything seems insurmountable and beyond repair. Her emphasis is on helping people turn a corner, so they can feel the burden lift and can finally start winning again – for themselves and their families. In working with relationships, Simone relies on a model known as Emotionally Focused Therapy (EFT) created by Psychologist and clinician, Dr. Susan Johnson, of Ottawa University. The model is practised worldwide and has over 45 years of empirical support. Using this model, Simone helps clients to overcome both grief and loss, and to recover from the aftershocks of affairs and other traumatic life events, such as an illness diagnosis. In addition, she pays close attention to undoing the interactions that threaten healthy bonds; times when pointy arguments, gradual distancing, self-defeating talk and painful memories flood in. Simone is an experienced professional with with a psychology degree and advanced EFT training. She is an approachable and responsive practitioner, with a wise perspective and a friendly style. Simone's work helps people to heal past hurts, sidestep old patterns and rebuild trust and intimacy. She offers a safe, discerning place where people can recover their confidence and regain a sense of fulfilment, and ultimately get back to being in sync with themselves and their most important relationships
Relationship Counsellor
B.A. Psych. Hons.
B.A. Arts Hons.
EFT-Trained (Advanced)
Grad. Dip. Relationship Counselling (Ongoing)