Sharon is a warm, empathic Clinical Psychologist who has experience working with all age groups and a wide range of presentations.  She practices evidence-based and effective therapy in a professional, yet supportive manner, maintaining her expertise through continuing professional development.  Sharon uses her genuine interest and natural curiosity of the client's difficulties to draw out the 'essence' of the person.  Thus, Sharon forms a strong understanding of her clients and aims to provide individual, tailored therapy which aligns with the client's psychological needs.
Sharon has a special interest in working with adults and young people who have experienced sexual assault and/or complex trauma, and with children who have been abused physically, emotionally, and/or sexually.  She also has a special interest in working with separated families and understands the complexities of family breakdown for parents and their children.
Sharon provides individual therapy for adults, young people, and children.  She also prepares Family Reports for separating couples who need support to decide what arrangements are in their childrens' best interests.  For more information on this service, please see here.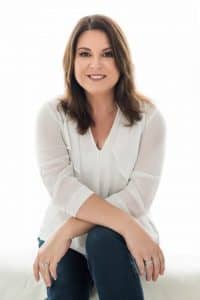 Clinical Psychologist
Dr. of Psychology (Clinical)
Bachelor of Soc. Sciences (with Hons.)
Grad. Dip. of Family Dispute Resolution Practice
AHPRA (Reg. No. PSY0001888756)
Aust. Psychological Society member
Aust. Clinical Psychologist Association member
Australian Dispute Resolution member
Preferred Therapeutic Approach
Sharon's therapeutic approach is integrative; the inter-weaving of various, best-practice psychology techniques and strategies to readily establish a therapeutic alliance with her clients, along with creating a safe, neutral and trusted healing environment.  She uses a combination of  psychological therapies, in collaboration with the client, including Cognitive-Behavioural Therapy (CBT), Dialectical Behaviour Therapy (DBT), Narrative Therapy, Solution-focused Therapy, Acceptance and Commitment Therapy (ACT), and psychodynamic principles. 
Robyn is a registered Occupational Therapist with over 20 years of experience practising in both the public and private sectors, supporting children and families in community setting in Australia and abroad. She has worked extensively with children who have learning, coordination, social and emotional regulation, self-care, developmental, and behaviour difficulties. This includes children without a formal diagnosis. Robyn has a special interest and broad experience in neurodevelopmental conditions such as Autism Spectrum Disorder, Attention Deficit Hyperactivity Disorder and Developmental Coordination Disorder. Robyn is a caring therapist who takes an "in-depth" approach to assessment and intervention. As part of the therapeutic process, she enjoys working with parents and caregivers to build awareness of their child's strengths, providing appropriate information, and play-based activities to enhance their skills. In addition to providing assessments and therapy in the clinic on Wednesdays, Robyn offers in-home therapy and school visits.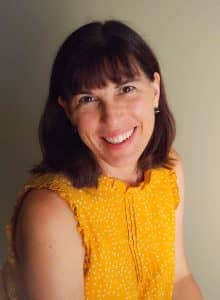 Occupational Therapist
Bach. of Occupational Therapy
General Registration – AHPRA
Member – Occupational Therapy Aust.
Robyn believes that all children can reach their potential and live fulfilling lives.
Having raised three children of her own, she also brings practical parenting skills and experience to her work with families. In her practise, Robyn prioritises the development of self-regulation and social skills as these are integral to daily life and emotional wellbeing. She applies her sensory processing knowledge and uses cognitive behaviour interventions such as "Zones of Regulation Program" as well as a "Social Thinking" curriculum, to help children participate optimally in all areas of their life. Her favourite quote is:
"Children will, when they can!" by Dr. Ross Green.
Robyn prides herself in being a fun, caring therapist, applying a strengths-based approach to her interventions, bringing light to the child and family's functional strengths, to build a sense of confidence and resilience.  
Simone is a provisional psychologist, currently working towards general registration. This means Simone practices whilst under supervision, having completed a four-year psychology bachelors' degree.
Simone has a wise, kind manner, and extensive business, professional and life experience. She encourages her clients to share their difficulties and life pressures, so as to devise a treatment plan that is tailored to each person's goals, values, and needs. Simone's treatment is informed by evidence-based therapies, such as cognitive behaviour therapy, emotion-focused therapy and acceptance-commitment therapy: Tools that ultimately help us work through hard thoughts, feelings and actions so as to expand our coping strategies, build on the positives, and create meaningful change. 
Simone's expertise, together with additional specialist training as a counsellor, mean you will be in good hands for the outcomes you're seeking to reach. As a provisional psychologist, Simone works under the supervision of seasoned practitioners. These mentors guide her work, to ensure ongoing best-practice assessment, diagnosis, and care for all clients.
You do not need a doctor's referral to see Simone, although if you have a doctor's referral, your physician will be provided with updates on your progress from time to time. Fees for Simone's service are calculated on a sliding scale basis and may be negotiated prior to the initial appointment. Please call to inquire about appointment availability and/or rates for this practitioner.
Provisional Psychologist
B.A. Psych. Hons.
B.A. Arts Hons.
EFT-Trained (Advanced)
Grad. Dip. Relationship Counselling (Ongoing)
AHPRA (Reg. No. PSY0002548269)